Dental Implants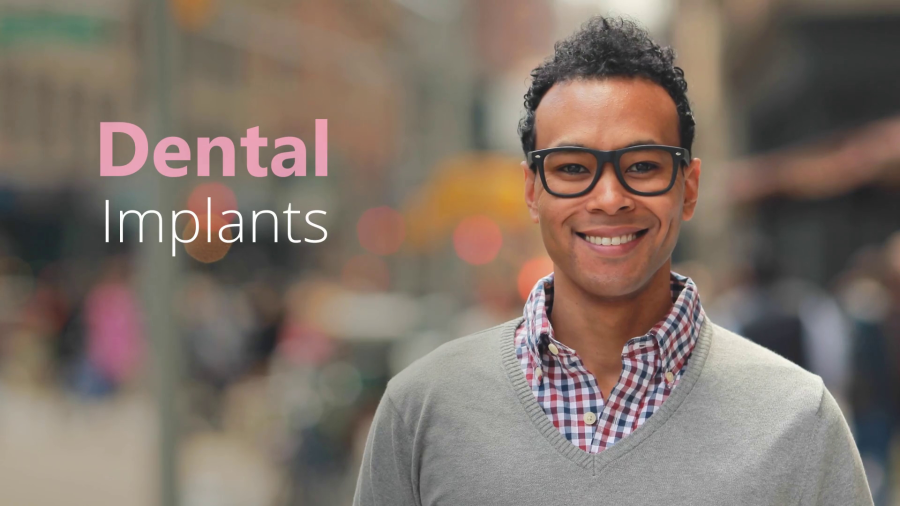 Tooth loss is detrimental to your health, ability to eat and speak, and appearance. One of the most effective and permanent methods of replacing missing or damaged teeth is dental implants.
What are Dental Implants?
Dental implants are permanent tooth replacements that look and function like your natural teeth. They are permanently placed in your mouth and can be cared for with routine brushing and flossing. They fit better than dentures and bridges and do not need removing for cleaning. Implants do not shift or slip and allow you to eat just about any food you like and prevent deterioration of the jawbone often associated with missing teeth.
Anatomy of Dental Implants
Dental implants have three parts. The base is a titanium screw we place in the jawbone to replace the root of the original tooth. Over time, the jawbone fuses around the implant, creating a strong base for the replacement tooth, or crown. The crown is the visible part of the tooth, usually made of porcelain, resin, or porcelain over metal. The crown is attached to the implant using a metal abutment.
At Dental Extraction Solutions, Dr. Salomon performs dental implant surgery using advanced 3D imaging and surgical guides for precise placement of the implant screws. After the jawbone fuses with the implant, your dentist or a dental prosthodontic specialist will design the crowns and attach them to the implant using abutment posts.
Dental Implants Consultation and Preparation
At your initial consultation, Dr. Salomon takes 3D images of your teeth and oral cavity and does a detailed examination to determine whether implant dentistry is the right approach to replace your missing teeth. Before scheduling your initial appointment, Dr. Salomon will explain the process in detail, including healing times and any areas of concern. Your goals, overall health, and budget are all considered.
The 3D images give Dr. Salomon an accurate view of the oral cavity's remaining teeth, jawbone, soft tissues, and nerves. He uses this information to create a surgical guide that ensures the precision placement of each implant in the best possible position to support your replacement teeth and maintain jawbone health. He coordinates with your dentist or dental prosthetic specialist throughout the process for optimal results on a reasonable timeline.
The Dental Implant Surgery
Our surgical team will ensure you are comfortable and relaxed on the day of surgery. We suggest wearing loose-fitting clothing for comfort and skipping any makeup. The implant surgery takes about 30-to 60 minutes. For multiple dental implants, the procedure can take up to three hours. We offer our patients local anesthetics, IV sedation, and nitrous oxide (laughing gas) to ensure their comfort during surgery. You can learn more about the surgery on our page "Overview of Implant Surgery."
After surgery, it takes three to four months for the jawbone to heal and fuse with the implant. This process, called osseointegration, stabilizes the implant and strengthens the surrounding bone. Once healing is complete, the abutments and crowns are attached by your general dentist.
Benefits of Dental Implants
Implants are the most popular way to permanently replace missing teeth for many reasons, including better health and esthetics. Consider these benefits when discussing teeth implants:
Natural look and feel
Preserving jawbone structure and strength
Prevents a sunken appearance in the face
Implants help keep remaining teeth in proper alignment
You can eat, chew, and speak naturally
Convenient – no need to remove and you care for them like natural teeth
Easier to eat healthy foods because bite force is maintained
No more worrying about slipping dentures
Can eat anything you like
If you have missing or damaged teeth and are interested in dental implants, call Tampa Office Phone Number 813-269-2344 to schedule an appointment with Dr. Salomon. We look forward to restoring your smile and dental health!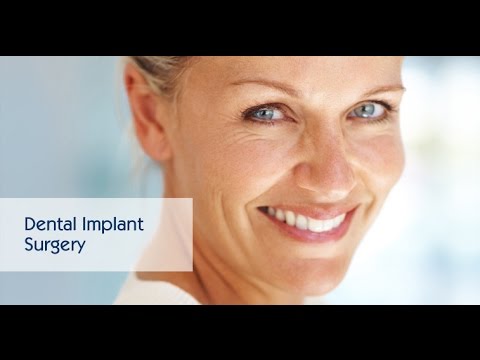 "Don't be afraid to Smile."
For years I'd felt like a part of my body was missing — because my teeth were. My dentist told me that dental implants would make me feel and look a lot better. OK, I said. Now, I'm thrilled. I can smile, eat anything, and enjoy a good laugh with my friends.